Click to sign up for
our E-Newsletter


---
Jump To Section
Regulation | Open Enrollment Seminars | Other Course Options | Individual Products
Open Enrollment Seminars
This class is not scheduled for any upcoming seminars. It is available for On-Site Training, Call or E-mail us to schedule a seminar.

Optionally, you can purchase the On-Site Training Seminar Kit below.
Course Regulation
29 CFR 1910.120:
(e)(1)(i):

All employees working on site (such as but not limited to equipment operators, general laborers and others) exposed to hazardous substances, health hazards, or safety hazards and their supervisors and management responsible for the site

shall receive training meeting the requirements of this paragraph before they are permitted to engage in hazardous waste operations that could expose them to hazardous substances, safety, or health hazards, and they shall receive review training as specified in this paragraph

.

(e)(8):

Refresher training. Employees specified in paragraph (e)(1) of this section, and managers and supervisors specified in paragraph (e)(4) of this section,

shall receive eight hours of refresher training annually on the items specified in paragraph (e)(2) and/or (e)(4) of this section, any critique of incidents that have occurred in the past year that can serve as training examples of related work, and other relevant topics

.
---
The Following Topics are Covered in this Course
Regulations Overview
Hazard Assessment
Fire And Explosion
Oxygen Deficiency
Potential Site Hazards
Reference Material Exercise
OSHA Standard 1910.146
Medical Monitoring
Air Monitoring
Respiratory Protection
Chemical Protective Clothing
Site Control
Decontamination
Site Emergencies
Course Review And Final Test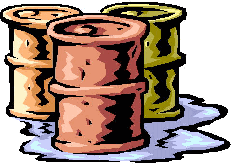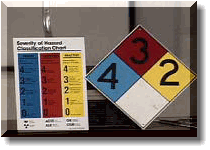 Other Course Options
Seminar Kits for Instructors
---
Online Couse Options
View the online course requirements on our Online Courses Page.
---
On-Site Training
New Environment, Inc. offers On-Site Training for this course, call or E-mail us to schedule this course.