Click to sign up for
our E-Newsletter


---
Jump To Section
Regulation | Open Enrollment Seminars | Other Course Options | Individual Products
Open Enrollment Seminars
This class is not scheduled for any upcoming seminars. It is available for On-Site Training; call or E-mail us to schedule a seminar.

Optionally, you can purchase the On-Site Training Seminar Kit below.
Course Regulation
29 CFR 1910.120:
(q)(6):

Training. Training shall be based on the duties and function to be performed by each responder of an emergency response organization. The skill and knowledge levels required for all new responders, those hired after the effective date of this standard, shall be conveyed to them through training before they are permitted to take part in actual emergency operations on an incident.

Employees who participate, or are expected to participate, in emergency response, shall be given training in accordance with the following paragraphs

:

(q)(6)(ii):

First responder operations level. First responders at the operations level are individuals who respond to releases or potential releases of hazardous substances as part of the initial response to the site for the purpose of protecting nearby persons, property, or the environment from the effects of the release. They are trained to respond in a defensive fashion without actually trying to stop the release. Their function is to contain the release from a safe distance, keep it from spreading, and prevent exposures.

First responders at the operational level shall have received at least eight hours of training or have had sufficient experience to objectively demonstrate competency in the following areas in addition to those listed for the awareness level and the employer shall so certify

.:

Knowledge of the basic hazard and risk assessment techniques;
Know how to select and use proper personal protective equipment provided to the first responder operational level;
An understanding of basic hazardous materials terms;
Know how to perform basic control, containment and/or confinement operations within the capabilities of the resources and personal protective equipment available with their unit;
Know how to implement basic decontamination procedures;
An understanding of the relevant standard operating procedures and termination procedures.
---
The Following Topics are Covered in this Course
Regulatory Overview
Hazardous Substance Response
Hazardous Substance Identification
Emergency Response Preparedness
Personal Protective Equipment
Decontamination
Site Control
Hazardous Substance Definitions
Local Emergency Response Plan
Course Review / Final Test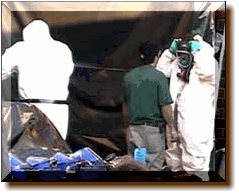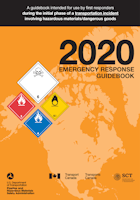 Other Course Options
$495.00
8-hour First Responder Operations Kit

Class Hours:
8
Regulation:
29CFR 1910.120 (q)(6)(ii)
1 - Easy to Use Color Instructor Lesson Plan
10 - Student Workbooks
10 - Student Tests
10 - Student Certificates
10 - DOT Emergency Response Guidebooks
1 - Course PowerPoint® with Regulations
2 - Course Video's FREE (a $100.00 value)

Chemical Safety Board videos
$35.00
8-hour First Responder Operations Kit Refill
---
On-Site Training
New Environment, Inc. offers On-Site Training for this course, call or E-mail us to schedule this course.